My first favorites blog post! Thanks for joining me for my Summer Favorites 🙂
I've kind of lost track of the days as they pass by so quickly. I feel like I went from wearing sweaters in March to staying inside all day everyday REAL QUICK and just kind of missed experiencing spring and summer. It's been weird spending the summer stuck in NYC, but I'm still enjoying it – just indoors.
I don't intend on doing monthly favorites for now. Personally, I find it overwhelming to follow lifestyle influencers. I've been guilty of buying things I don't need just because I saw someone beautiful use it. As if I don't already fall into the Instagram ad traps lol.
As I do any "Favorites" roundups, I'll be sure to note if something was sent to me for consideration.
Anyway, here are a few of my summer favorites! I loved doing this because I asked two of my best friends for a few of their favorites, too. I'm always curious to see what other people are into these days so I thought this would be fun to share!
1. ICE CREAM
I meannnn… but of course I needed a section specifically for ice cream?!
First, I'd recommend getting yourself a popsicle maker! It's so much fun to make your own combos.
Here are a few NYC local pints or scoops that I've been able to grab and go this summer!
Blue Marble came out with three wonderful vegan flavors that they were kind enough to gift to me and I absolutely adore them! Pictured here is the Brooklyn Black and White Cookie, and they also have a Bread and Roses and Red Raspberry Chocolate Chip. My favorite is definitely the Bread and Roses, I'm a sucker for anything rose flavored. The pints are available at their Prospect Heights shop before they become available for nationwide shipping. They're the first favorite I'm sharing because:
They're the only certified organic ice cream in NYC.
The vegan flavors are the best I've ever had in comparison to three other companies I've tried.
They are women-owned, and a certified BCorp.
This is just everything I need in 2020!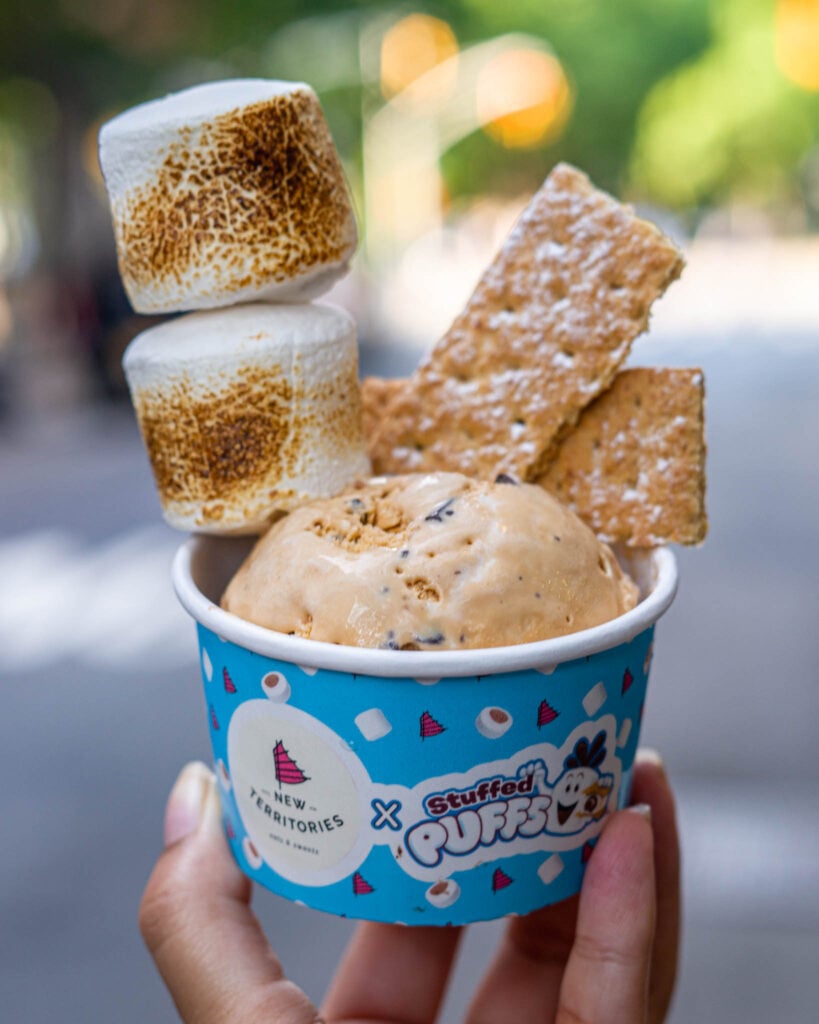 New Territories in the Lowest East Side had an amazing collab with Stuffed Puffs for National Ice Cream Day that I got a sneak peek of. While this ice cream is no longer available, I bought the New Territories bubble tea kit and love it so much! They've been a favorite for 3 years now. Also, Stuffed Puffs is a marshmallow stuffed with chocolate and I literally cannot wait to make s'mores with them!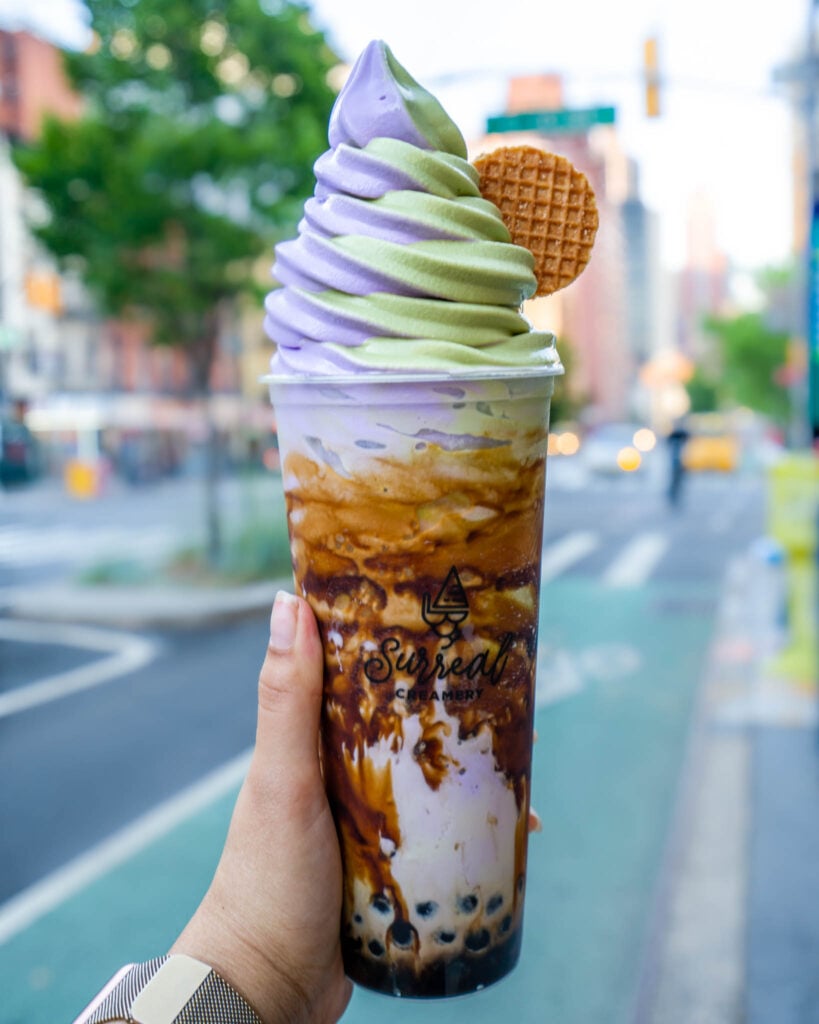 Surreal Creamery is new in Manhattan and hot on the scene. They were kind enough to let me sample some of their flavors! My favorite is definitely this huge floatea, and I got the taro and matcha swirl with brown sugar bubble tea. Sooooo good!
2. BEAUTY
Anyone else fail to shower for several days during these past few months?! Once I peeled myself off my bed after month one of being miserable indoors, I tried to establish a routine. I figured it was high time I get my skin and hair care routine in check.
Supergoop! Glow Screen…. It's a sunscreen, a hydrator, and a primer that leaves my skin looking dewy. AND it's reef safe?! Love that!
Drunk Elephant Sunshine Drops… I pair it with the Glow Screen in the summer when I don't wear make up.
Laneige Lip Sleeping Mask… Got crusty lips? Literally everyone I know recommended this. You need this.
GrandeLASH Lash Enhancing Serum… Nothing wrong with working on your eyelash game at all times!
Joon Saffron Hair Elixir Oil… This is my favorite thing ever! It doesn't feel like I have oil in my hair and it leaves my hair feeling so silky for days.
Mount Lai Rose Quartz Face Roller… I love using this at night before I sleep. I stick it in the freezer before I do and it's so refreshing.
3. LIFESTYLE
Since I live in an apartment in Manhattan and spend time mostly indoors, I'm teaming up with Kristin from Promotions and Prosecco to share what she loves as well!
Starting with Kristin's favorites for enjoying summer in Arizona (and if you have space, lol):
Heart Shaped Rimless Sunglasses… Super cute for a day lazing next to the pool or beach!
Straw Visor Hat… It's so important to wear a hat and shade yourself in direct sunlight. Be smart, people!
Leopard Print Bikini… Can't go wrong with a gorgeous animal print!
Air Fryer… Because no one is going to fry using hot oil or turn on their oven right now.
Sunning Pool… Literally genius for staying cool outside! Kristin and her friend used this to have a socially distanced day spent together, so cute!
And now for my favs!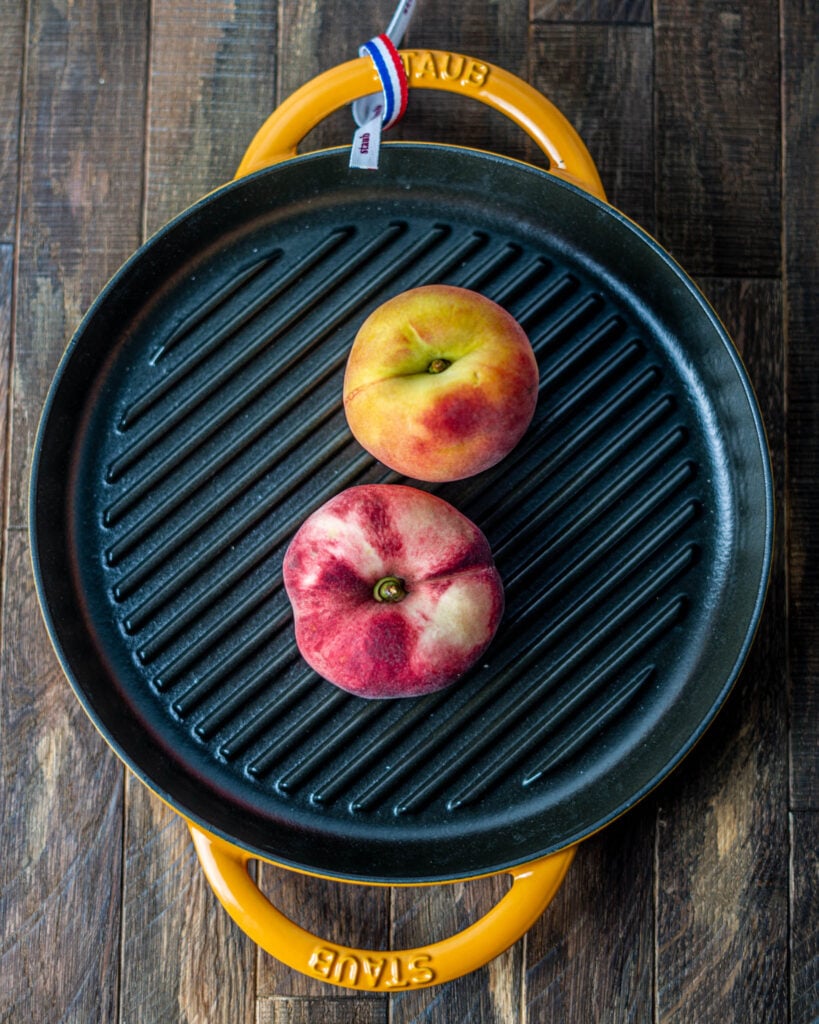 One day, it was 3:30am and I couldn't fall asleep. I bought this Staub x Food 52 Cast Iron Grill Pan I had been eyeing because I wanted grilled peaches and immediately fell asleep afterwards. I don't expect you to understand, but iykyk.
Dauphinette Ivory Baby's Breath earrings… I'm obsessed. I get a million compliments on these. I also bought the Sussex Pansy Necklace and Ivory Mini Orchid earrings.
Autumnal Small Baker… I'm terrible. I hate the heat. I'm already looking forward to fall and buying all the autumn things.
Jack Rogers Amelia Sandals… ngl these are not comfortable to walk around in for a long period of time without getting blisters. But they're so cute and summery!
Aerie Leopard Shorts… I'm obsessed with these! They're so versatile and comfortable!! I've used them as pajamas, to go on a walk, and they would match with the bikini Kristin recommended!
4. RECIPES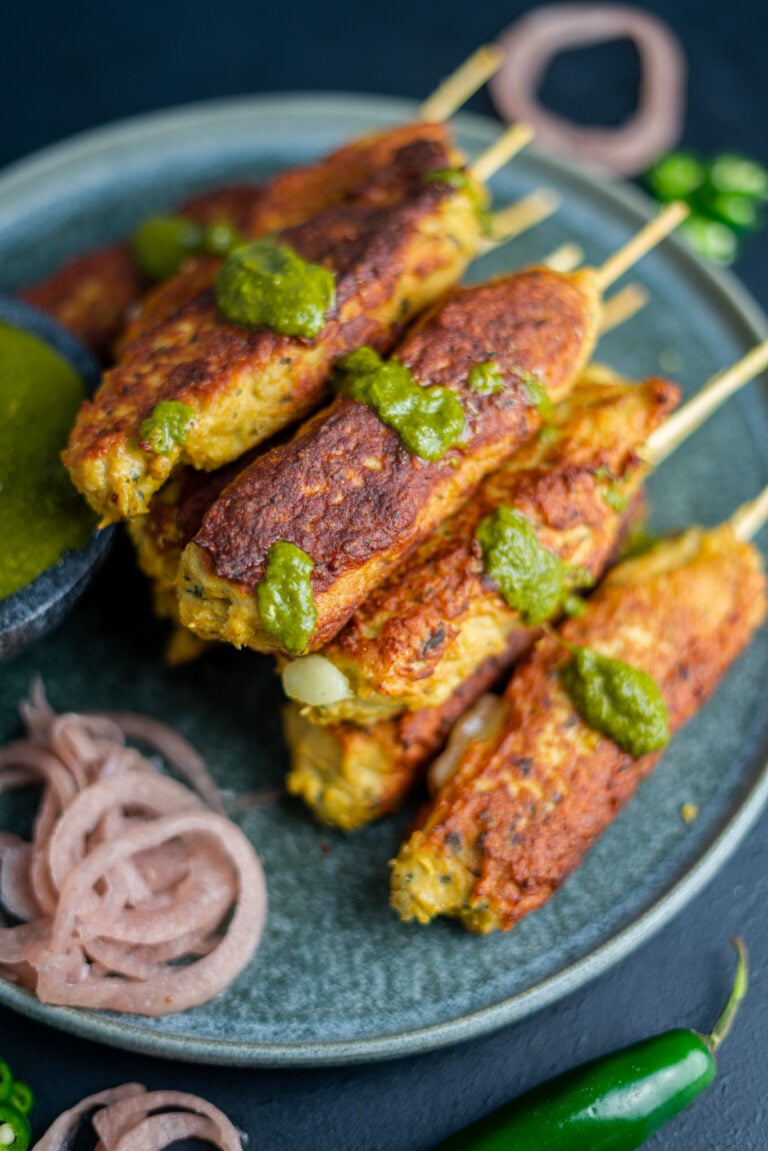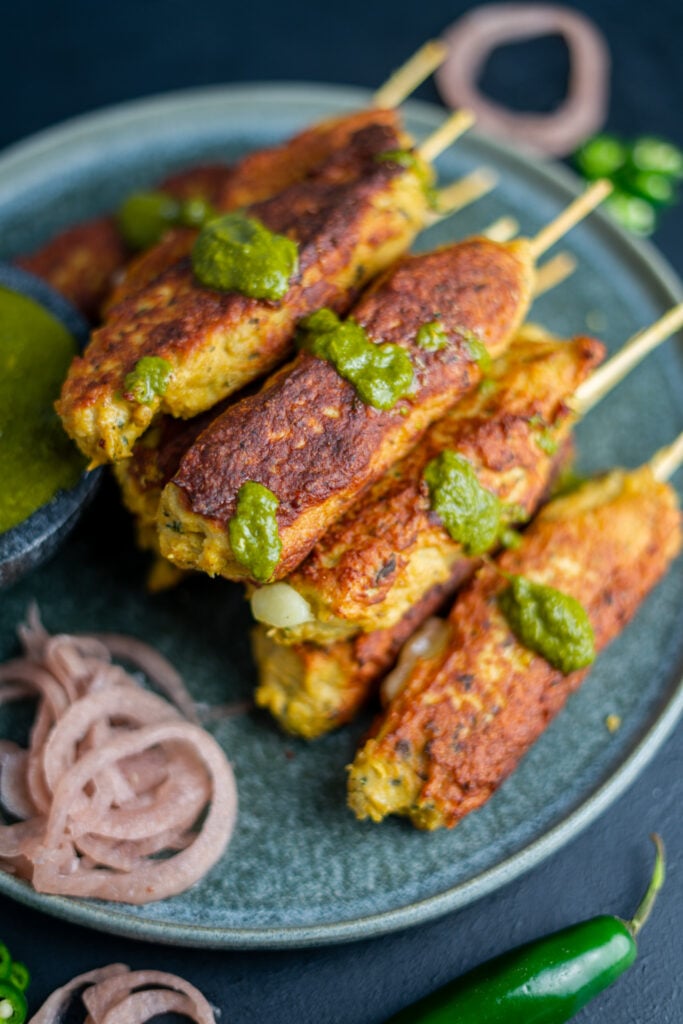 Indian Style Cheese-Stuffed Chicken Seekh Kebabs
Peaches and (Burrata) Cream Salad
5. FITNESS
Since I have been so off and on with my fitness routine, I decided to bring in a guest expert for this section! Coach Alina is one of my best friends and she just so happens to be a certified online personal trainer. She has encouraged me since Day 1 of my fitness journey and I love following her advice and workouts via her Instagram! She recommended these three things as essential tools for working out at home:
Hip Circles… Best way to add in resistance to an at home workout!
A HydroFlask… Always make sure you're hydrated, 'nuff said.
A superfoods supplement… While supplements aren't necessary to accomplishing your goals, they're still helpful! She loves this vegan superfood blend with her morning smoothie.