An Indian kitchen is more than just the masala dabba you see a desi mom use as she cooks. It's actually full of unique tools, cookware, serveware, and drinkware that makes cooking and enjoying Indian food so much easier.
You may recognize several tools or notice slight modifications to something that's already in your kitchen that improves on the design for a specific purpose. There may also be several items you've never seen before but will find it handy for Indian cooking and even other cuisines!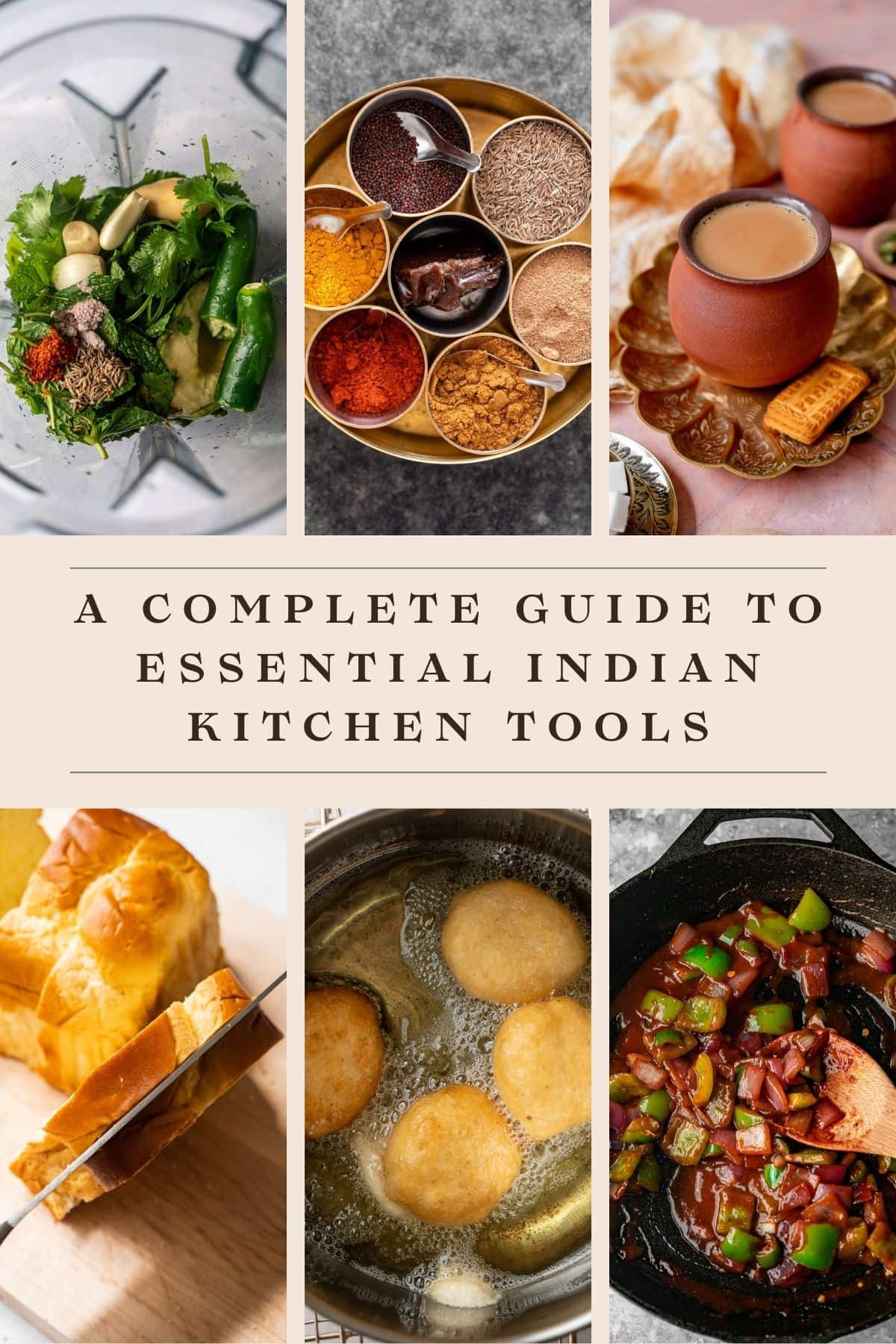 So welcome to Kitchen Tools for an Indian Kitchen! You'll find that I have provided an incredibly comprehensive list of tools used in most Indian homes to cook and serve food. The essentials will help you make the best flatbreads, curries, desserts, and fried foods.
If you've always wondered what some of the serveware was that you saw at a restaurant or someone's home, which wok to get, or you're ready to upgrade some of your kitchen tools then you've come to the right place!
You can directly click some of the photos and links to check out exact items I recommend and have in my own kitchen. You can also shop my Amazon Storefront's Desi Kitchen List!
Jump to:
Cookware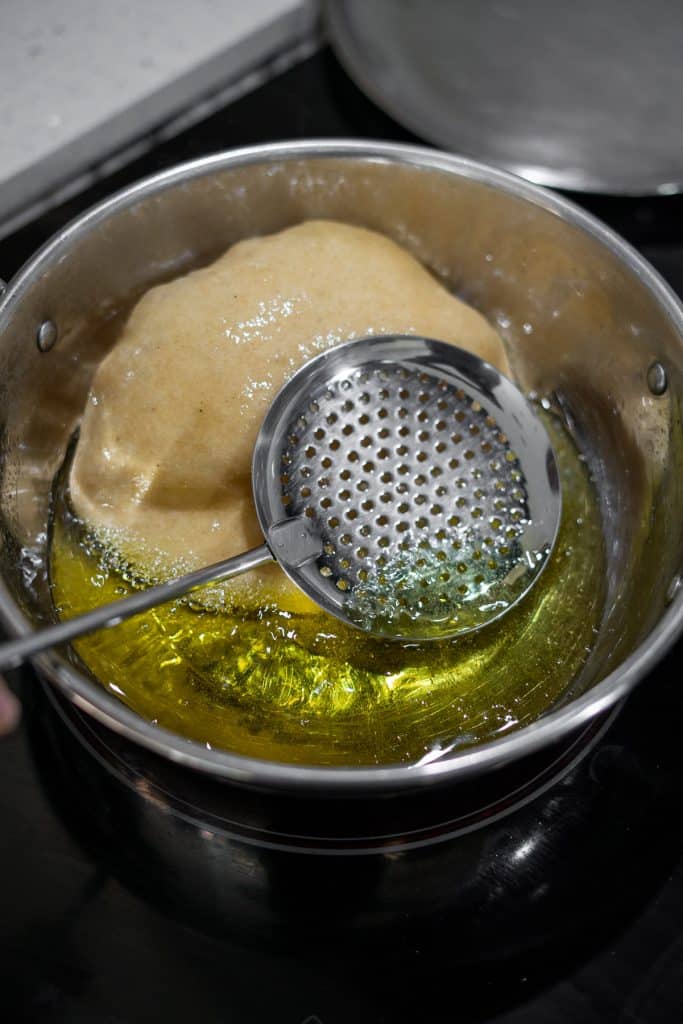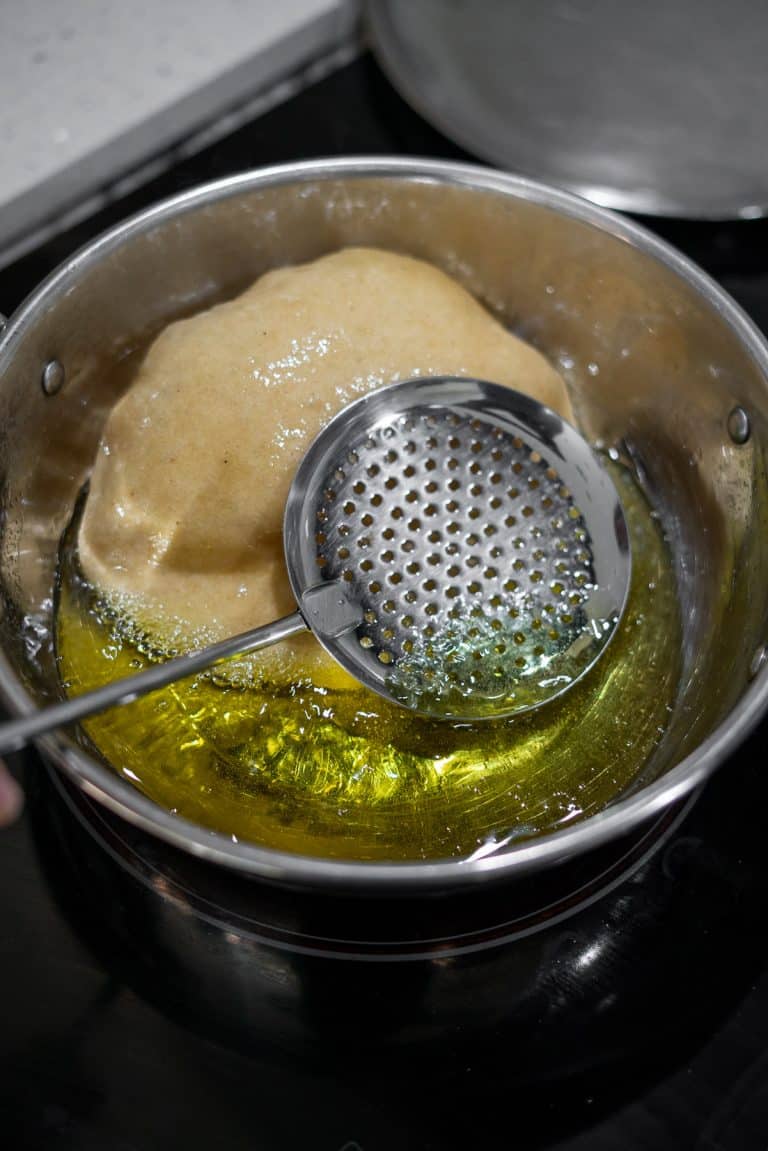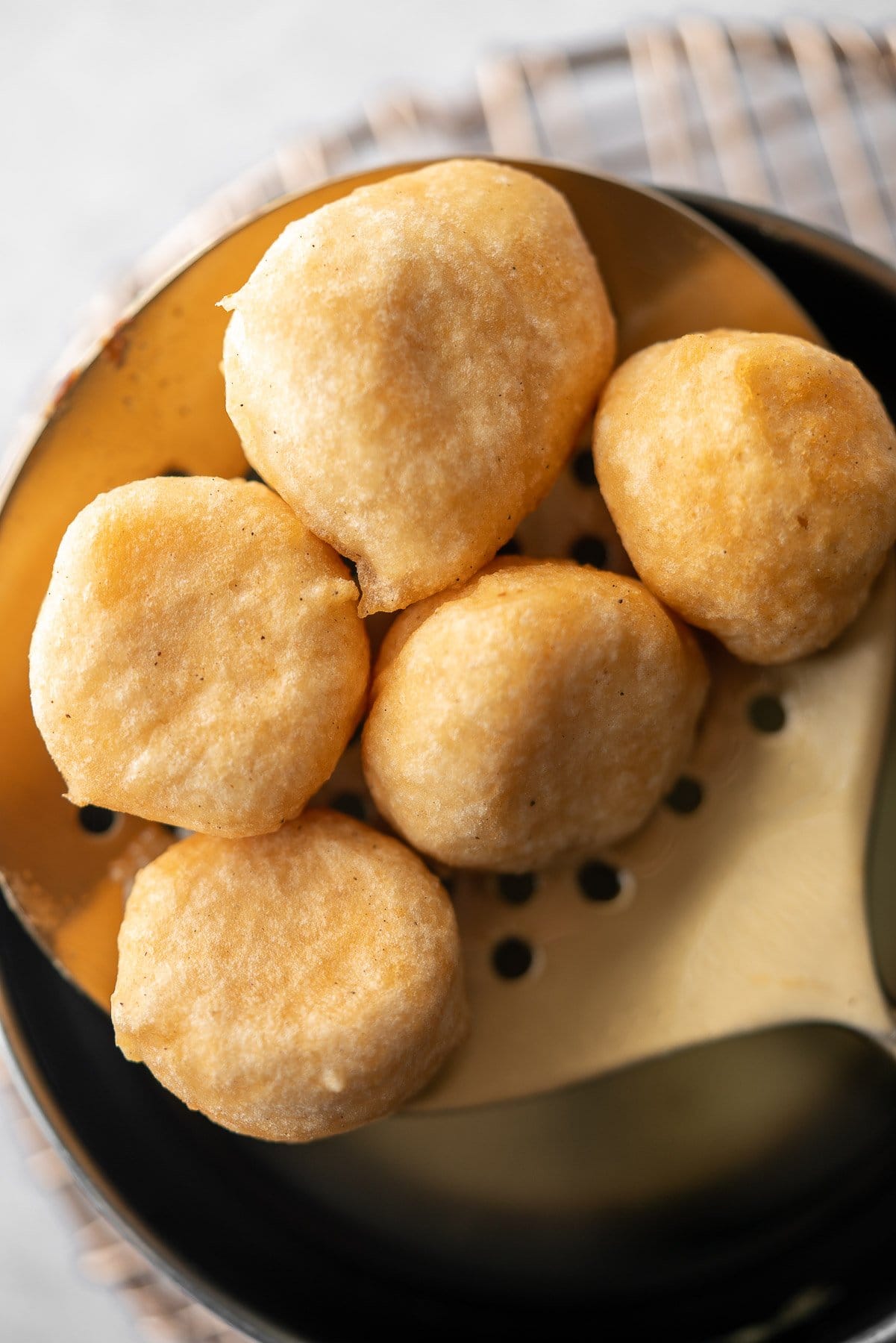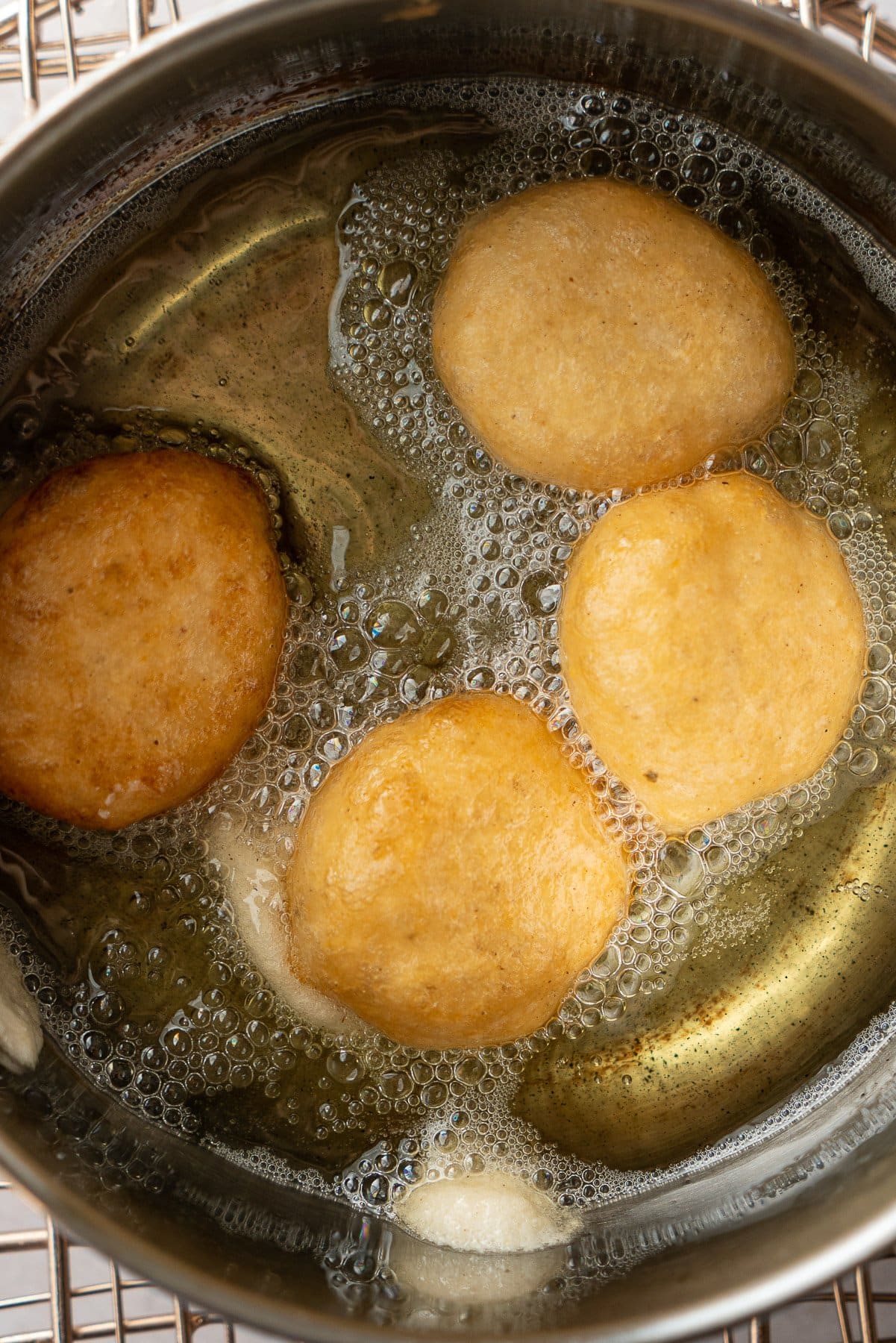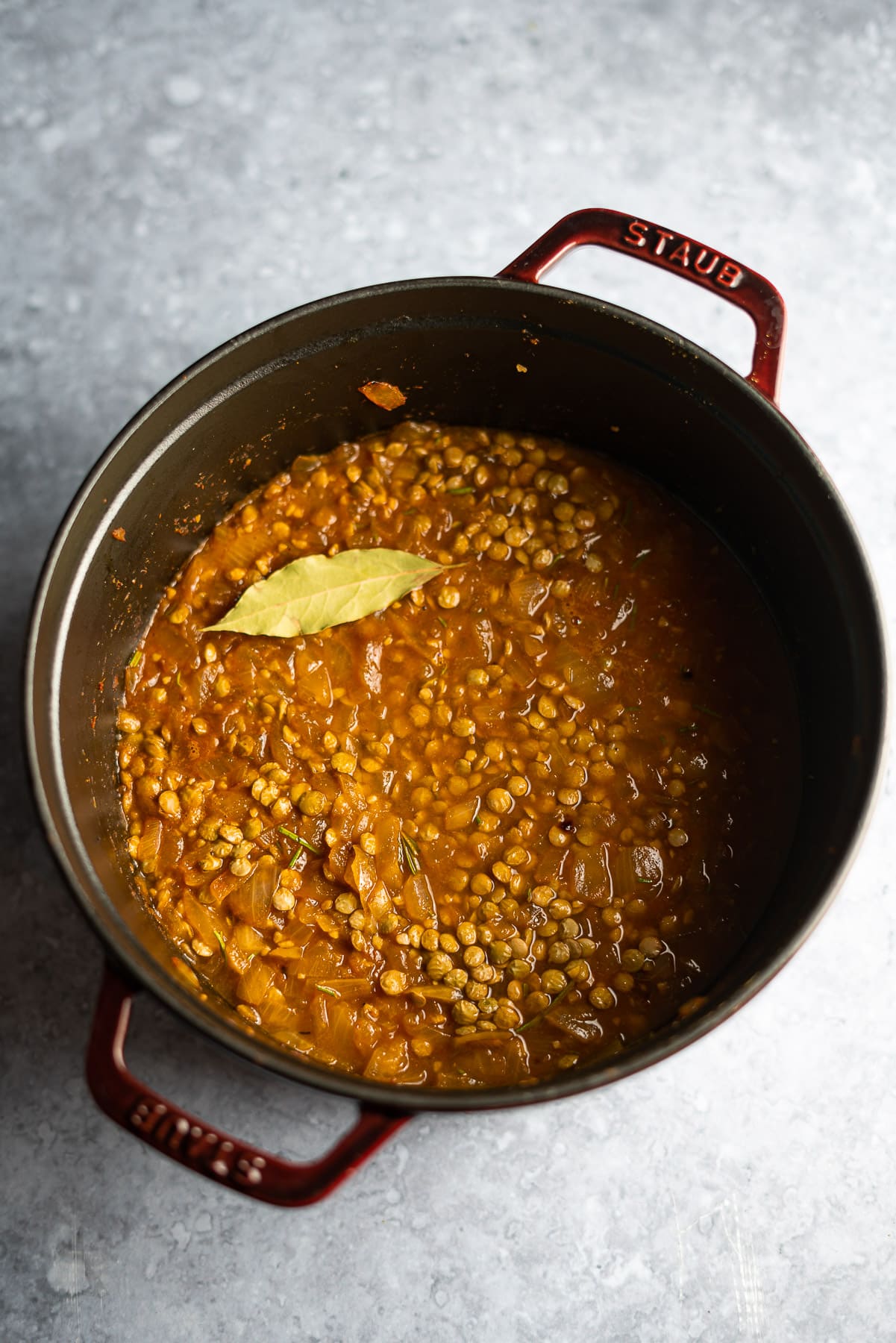 Kitchen Tools and Appliances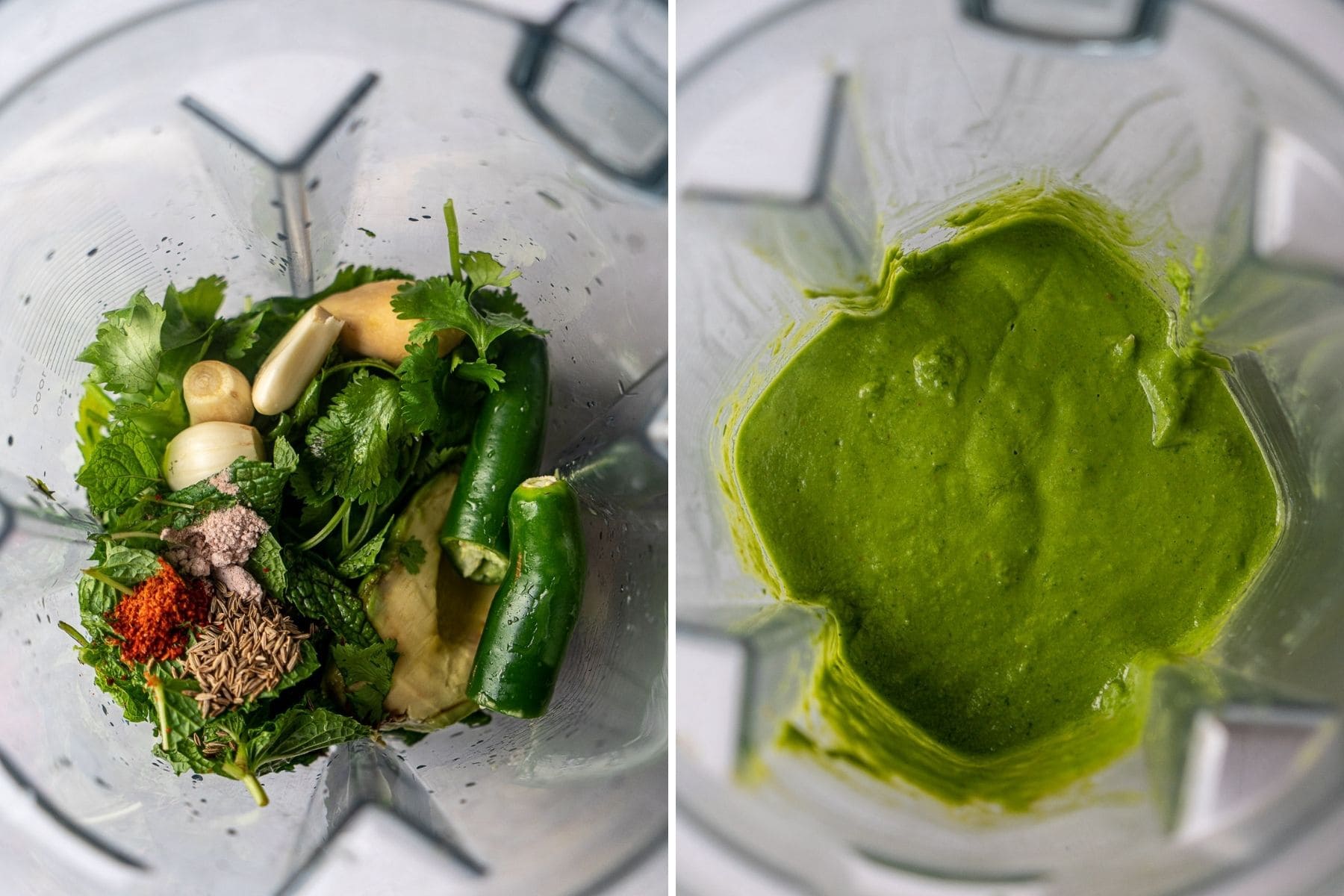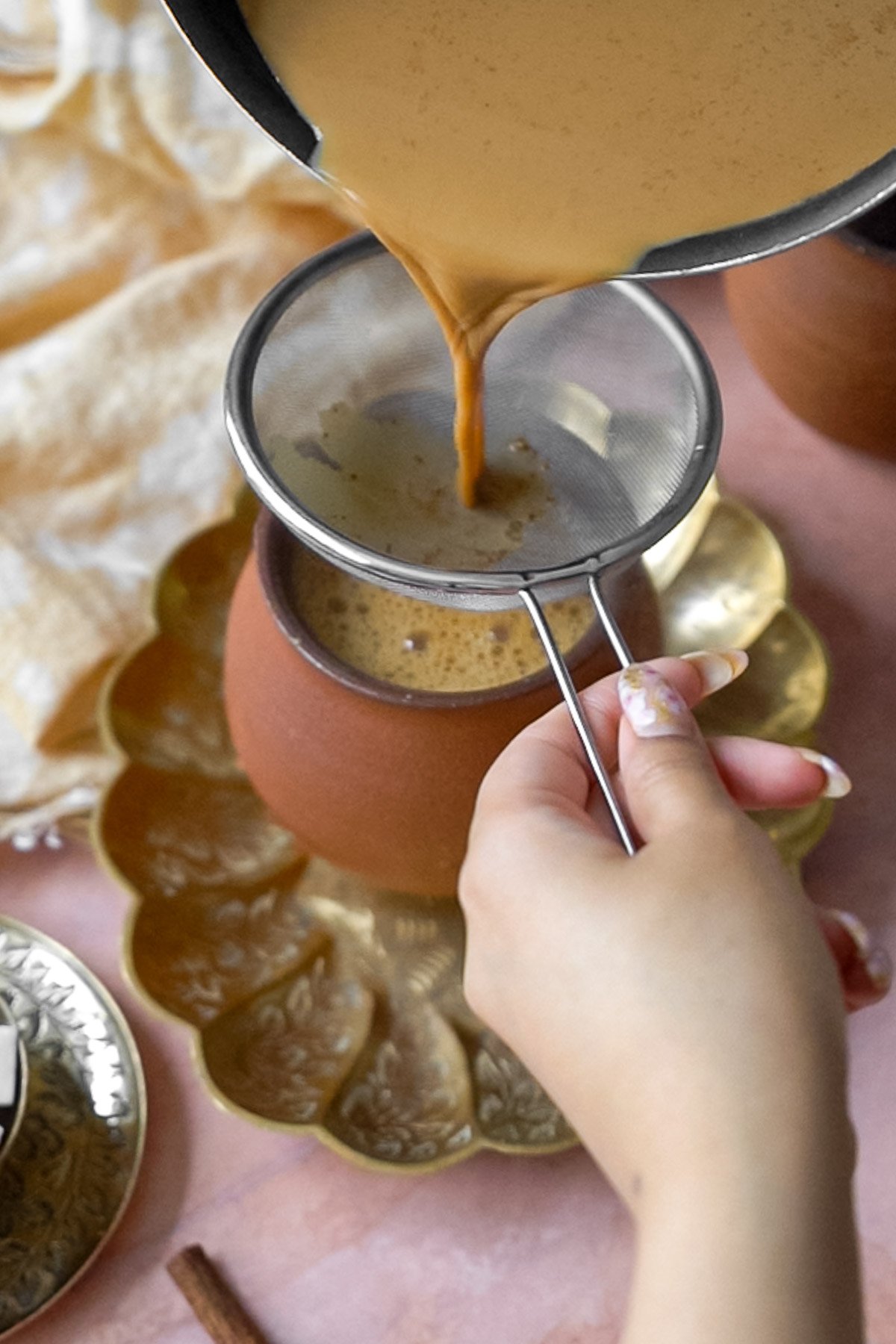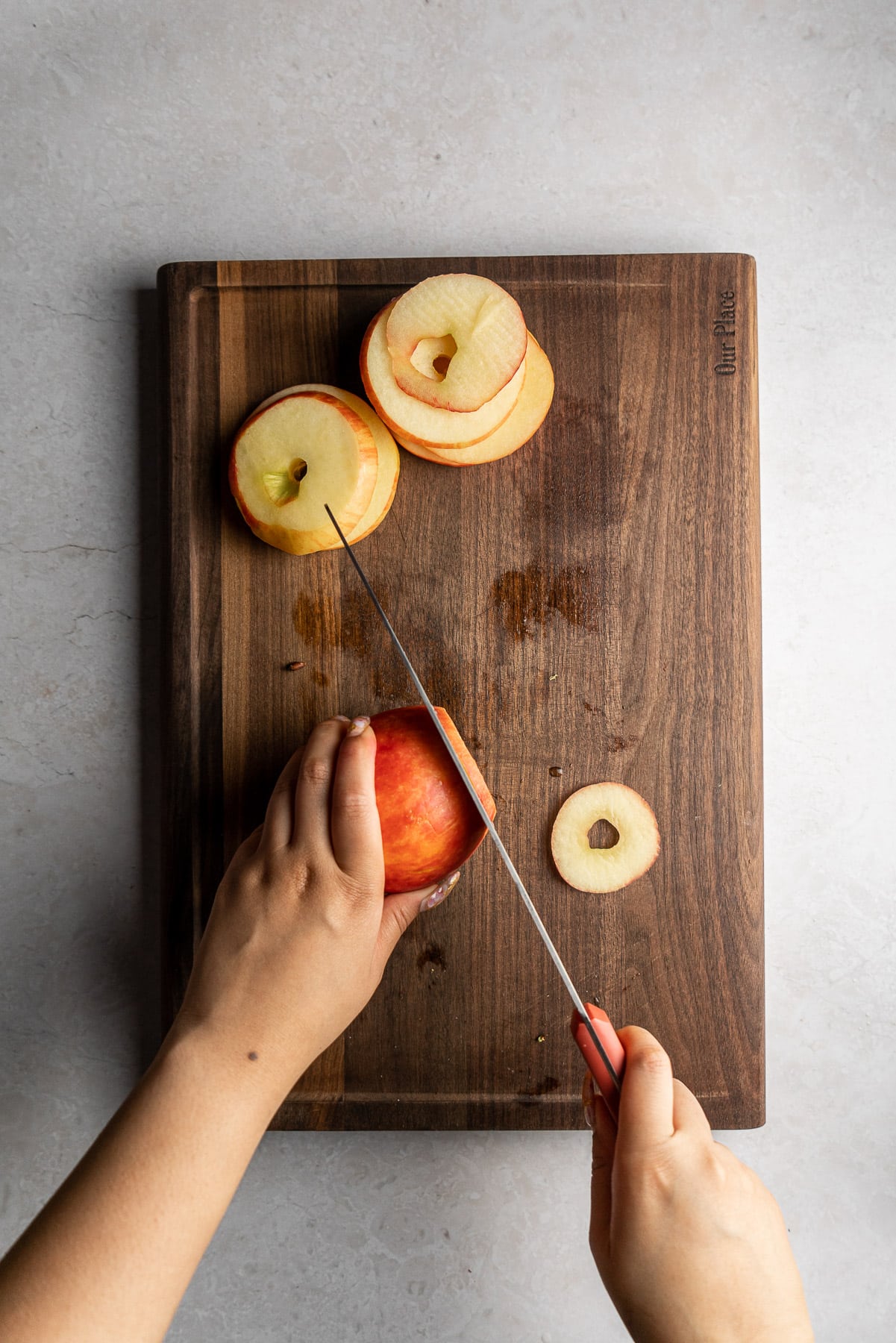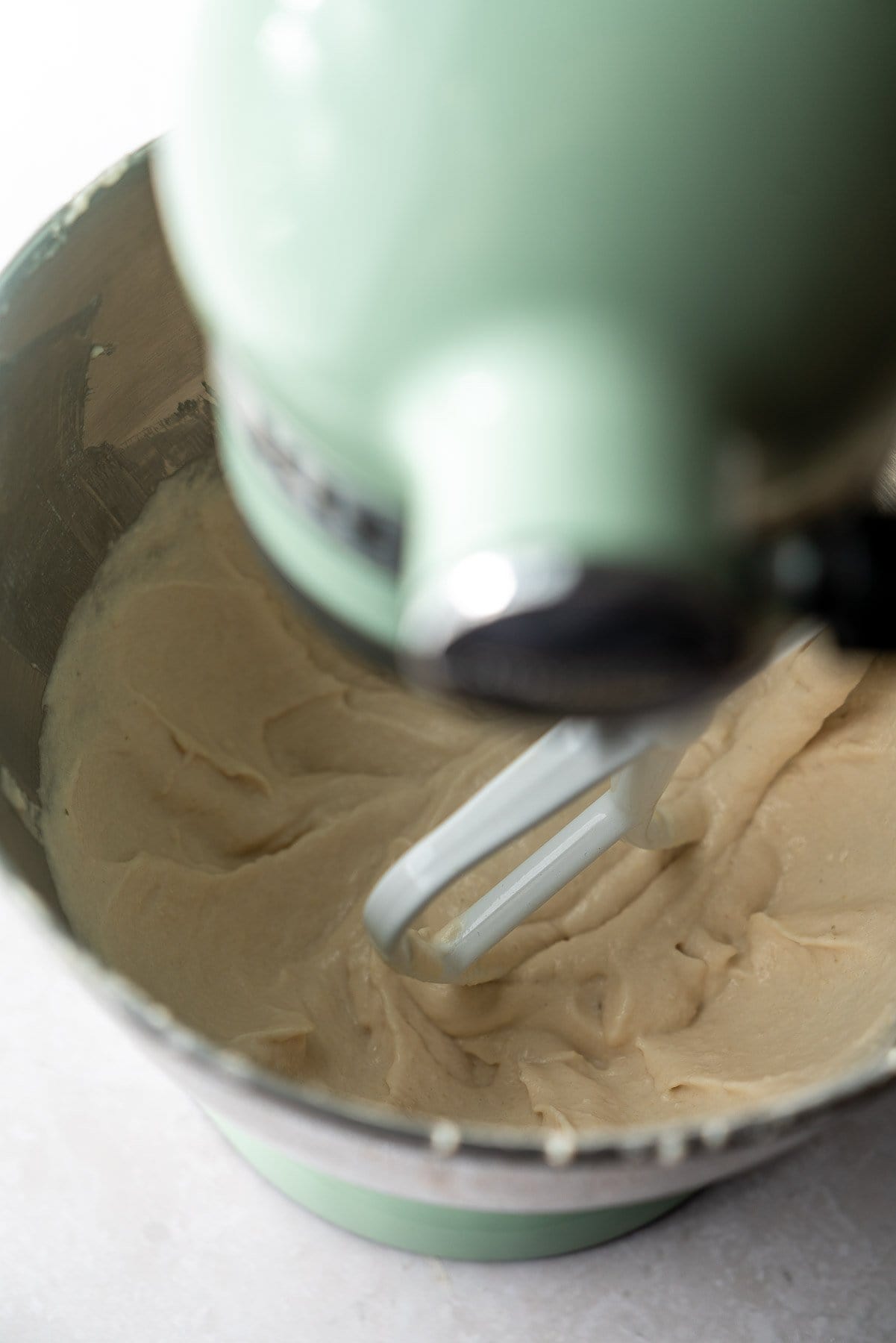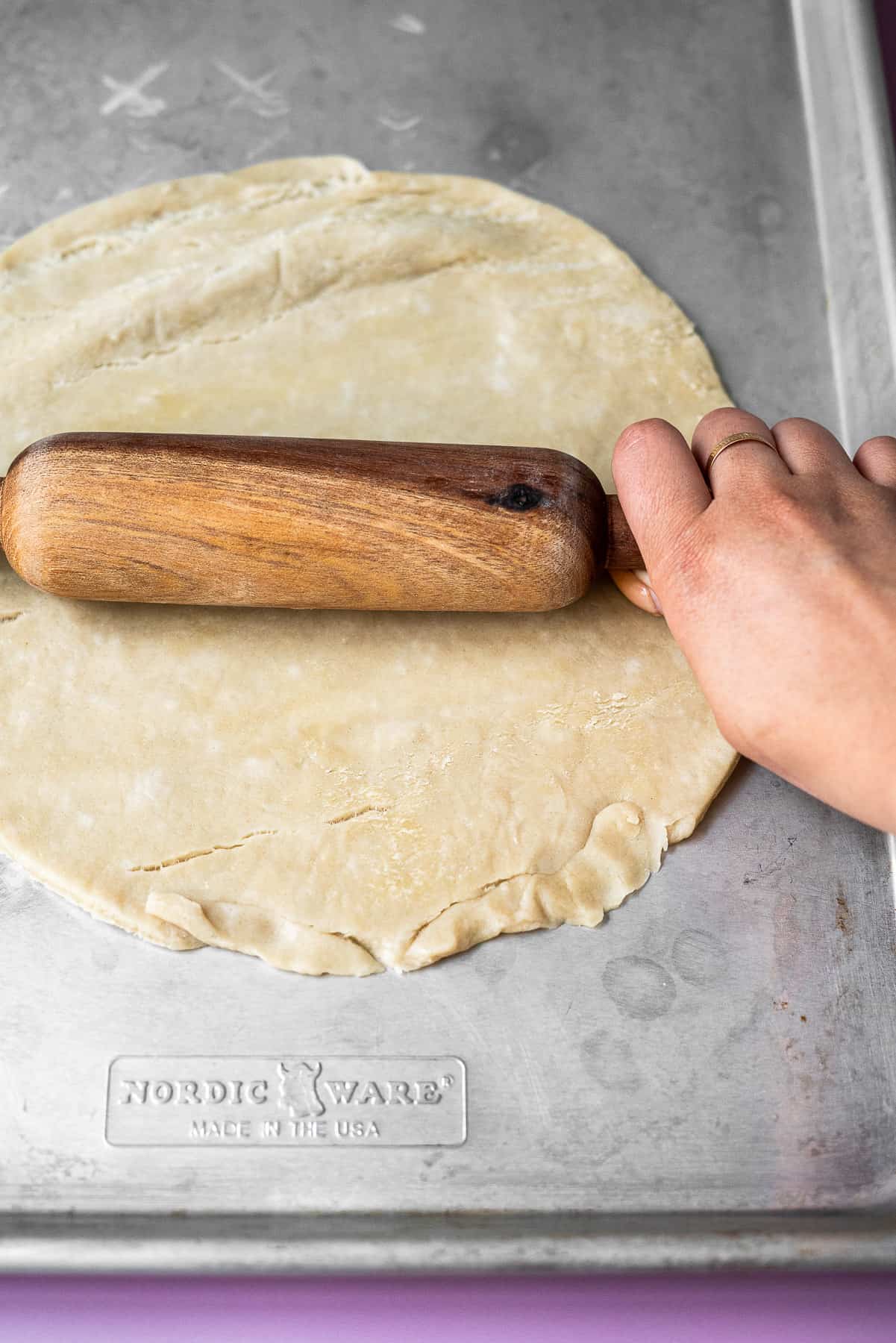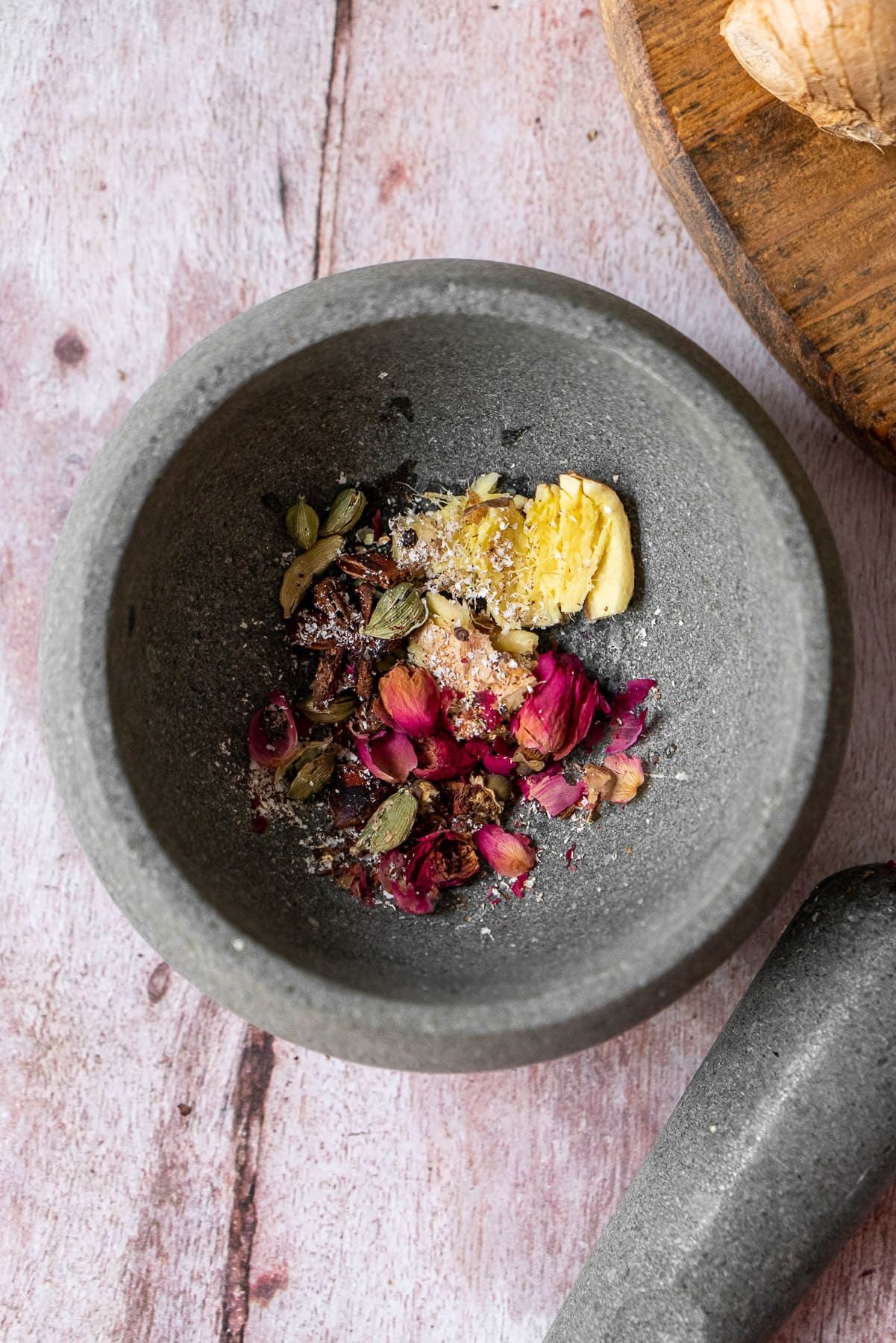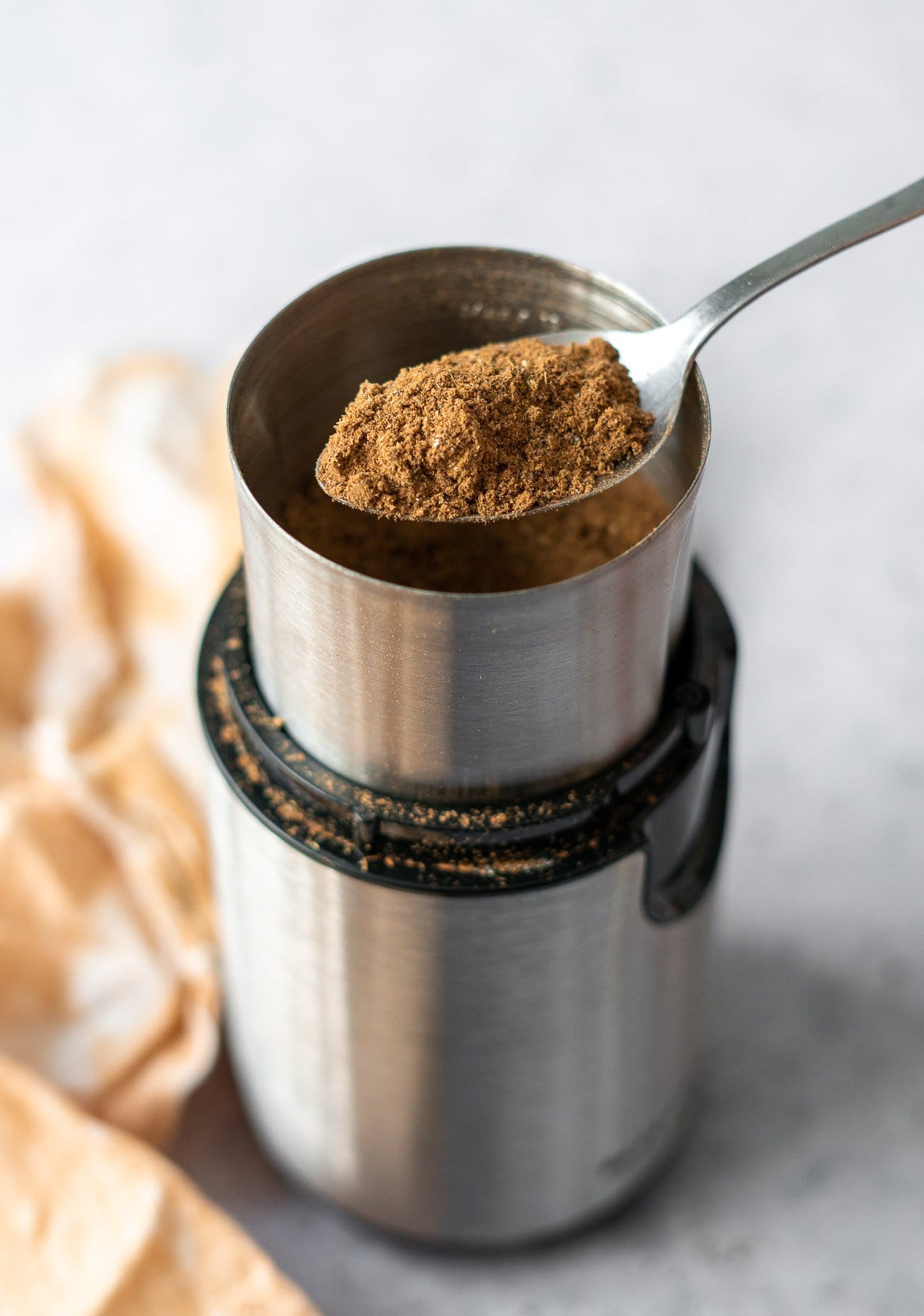 Tandoor
If you have the ability to have a tandoor in your backyard, please invite me over.
I've found that most Indian households don't really use their oven! Most things are cooked stovetop. However, tandoors are clay ovens that are lit with charcoal or wood and used for cooking or baking. Their temperature can sometimes reach 900°F and will stay pretty consistent for hours.
Tandoors can be used to cook meat like tandoori chicken or kebabs. It's also used to make naan by sticking the naan to the side of the tandoor. The absolute best part is with the food gets a little charred on the edges while they're also slightly smoked from the juices dripping.
Serveware