Just in time for the summer! This authentic, restaurant style Mango Lassi is incredibly easy to make at home in a blender with just 4 ingredients in only 5 minutes. It's sweet, refreshing, and made with the best Indian mangoes ever!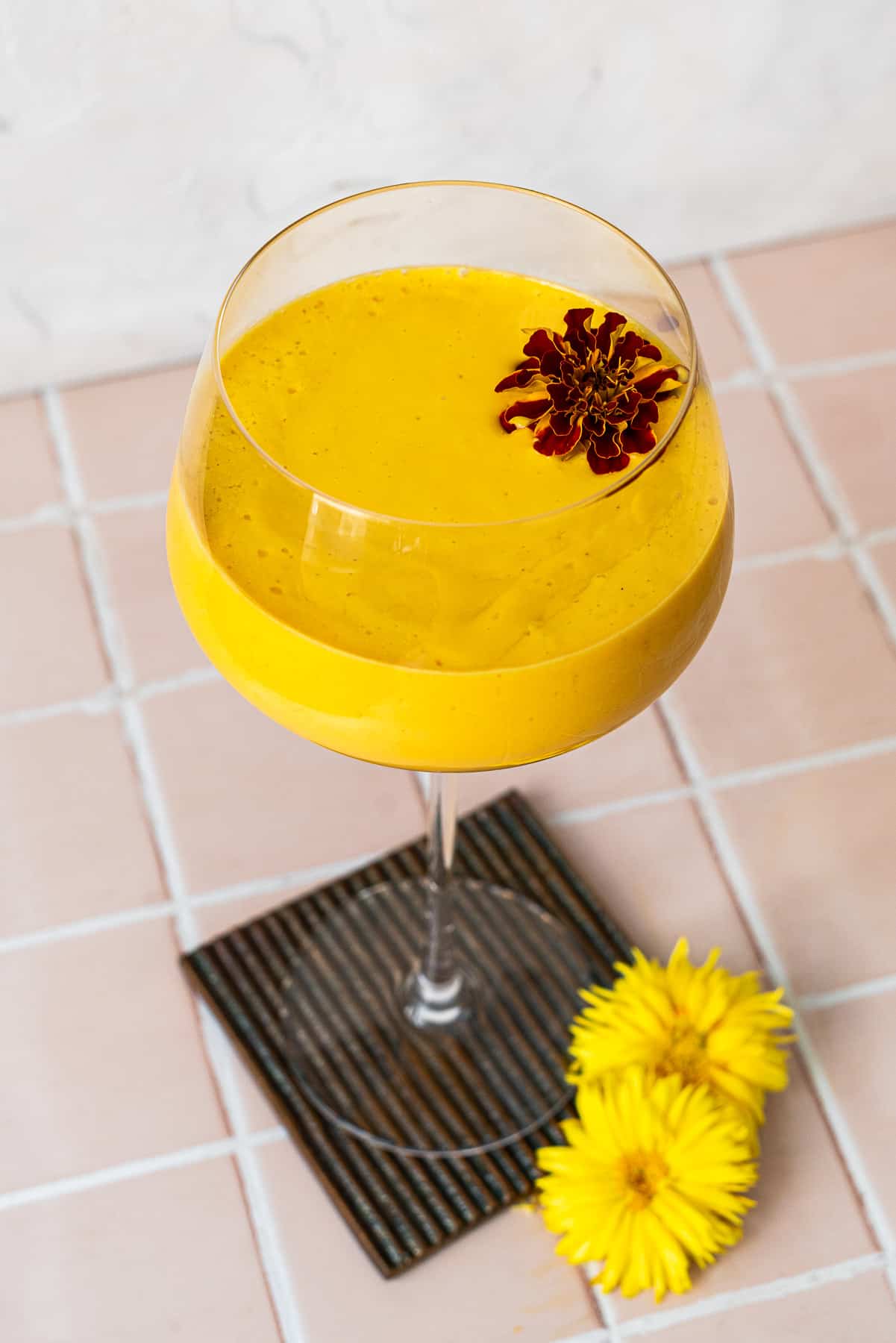 I LOVE MANGO LASSIS. If I go to an Indian restaurant, it's impossible for me not to get one... or two.
I was FaceTiming my mom and said, "mom why don't I have any fond childhood memories of you making me mango lassis?" Apparently, my mom always tried to make me mango lassis growing up, and I would always complain that they don't taste like the Indian restaurants or the ones we would drink in India. My dad would get mangoes from Costco and they just weren't it for me.
But I'm sharing my two secrets to the perfect, authentic mango lassis: alphonso mango pulp and dahi.
Jump to:
What is Lassi?
Did you know lassi is a type of drink and not exclusive to mango lassis?
Lassi is a yogurt-based drink that originates from the Indian subcontinent. It's typically made sweet, or sometimes even salty with a blend of yogurt, milk, spices, and fruit or some type of flavoring.
Mango lassi is the most popular version, but you can also find Rose Lassis, salty (namkeen) lassis, and Strawberry Lassi at Indian restaurants.
Ingredients and Substitutions
Mango lassi is made with the base ingredients of yogurt, milk, and mango pulp. It's more or less a mango smoothie with yogurt.
From there, the additions are ultimately up to you to customize your lassi.
Mango: Alphonso mangoes are the best to use for mango lassis. They're native to India and incredibly sweet. Their smell is sweet and intoxicating. You can find them at Indian grocers when they're in season, otherwise they're available canned. You can use fresh, frozen, or canned mangoes. You'll just need an entire cup of it in pureed form.
Dairy: Plain whole milk yogurt, like Indian dahi, is the best but you can use low-fat yogurt or Greek yogurt. Depending on how smooth your mango puree is, you'll need milk to thin out the lassi and get the right consistency. I recommend whole milk. To make this mango lassi vegan, you can use a plain vegan yogurt of your choice (coconut is preferred) and almond or cashew milk.
Sweetener: Use white granulated sugar to sweeten the lassi. You can also use honey, maple syrup, agave, or other substitutes. If you're using a canned mango pulp, it's most likely already sweetened, which means you should add sugar reservedly to your mixture.
Spices: A pinch of powdered cardamom will really elevate your lassi! We also garnish with kesar (saffron) sometimes as well. You can also add rosewater for fragrance.
🥭 Which Mangoes to use
Alphonso mangoes or kesar mangoes give lassis that authentic taste you get at the restaurants. Other mangoes, like the red mango and champagne mango, commonly found at grocery stores work for lassis, but it will always leave you wondering why it doesn't taste exactly like the one you get at an Indian restaurant. This is because they're too fibrous.
Trust me, teenage Shweta has already gone through those trials for you. It's just not the same. Alphonso mangoes are known for being rich, non-fibrous, juicy, pulpy, fragrant, and vibrant in color. They are the superior mango, imo.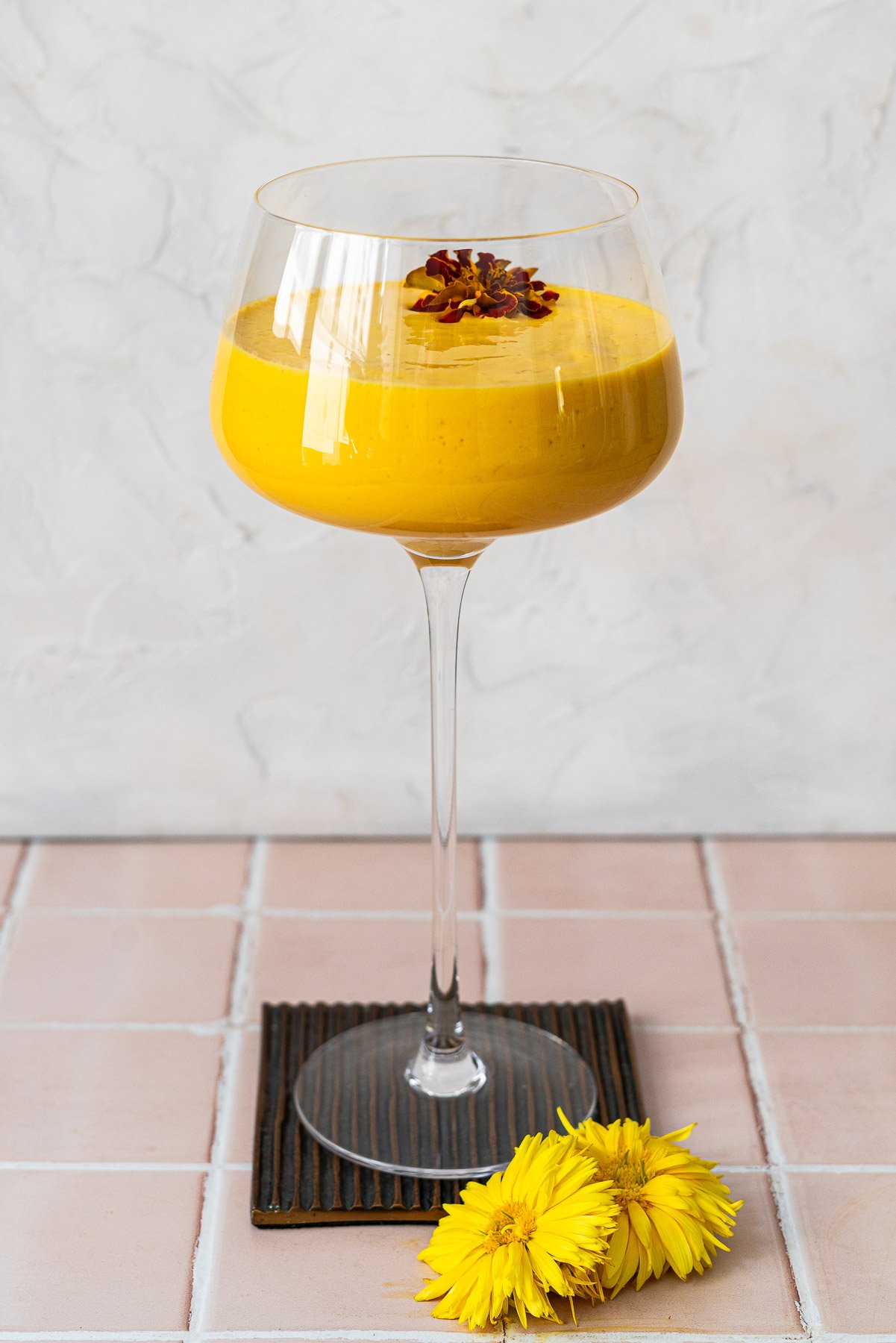 Now, alphonso mangoes are not easy to find in the United States. Indian mangoes have been historically banned in the U.S. and E.U. due to pests harming crops. The ban has only been lifted in recent years.
I've been lucky enough to find fresh mangoes in Indian grocery stores around Jersey City during peak season when they were being imported. Thankfully, you can still buy canned pulp year round and I promise it's just as good.
I've found the canned pulp at my local Indian grocery. I've recently noticed you can also buy alphonso pulp and kesar pulp right off of Amazon, making it super convenient! You'll be blown away by the gorgeous vibrant color of alphonso mangoes, even with just the canned pulp.
Which Yogurt to use
We typically use dahi for lassis, which is yogurt or curd prepared in the Indian subcontinent using cow's whole milk and a yogurt culture (starter). My mom makes fresh dahi at home just about every week. The dahi in India is so rich, creamy, and tangy from using fresh cow's milk. I imagine it's the same sensation as eating fresh skyrr in Iceland where you close your eyes and savor every moment.
Making dahi involves bringing whole milk to a boil, aerating the milk, and then adding a yogurt culture to the warm milk and then continuing to aerate. The milk is then covered for up to 3 hours in a warm place until it's a thick creamy consistency.
Whichhh is why lassis are so delicious! If you can find dahi at your local Indian grocer, I would highly recommend using it. Otherwise, use plain Greek yogurt like Fage 5%.
Step-by-step Instructions
Making mango lassi is so easy I debated on whether I even needed this section.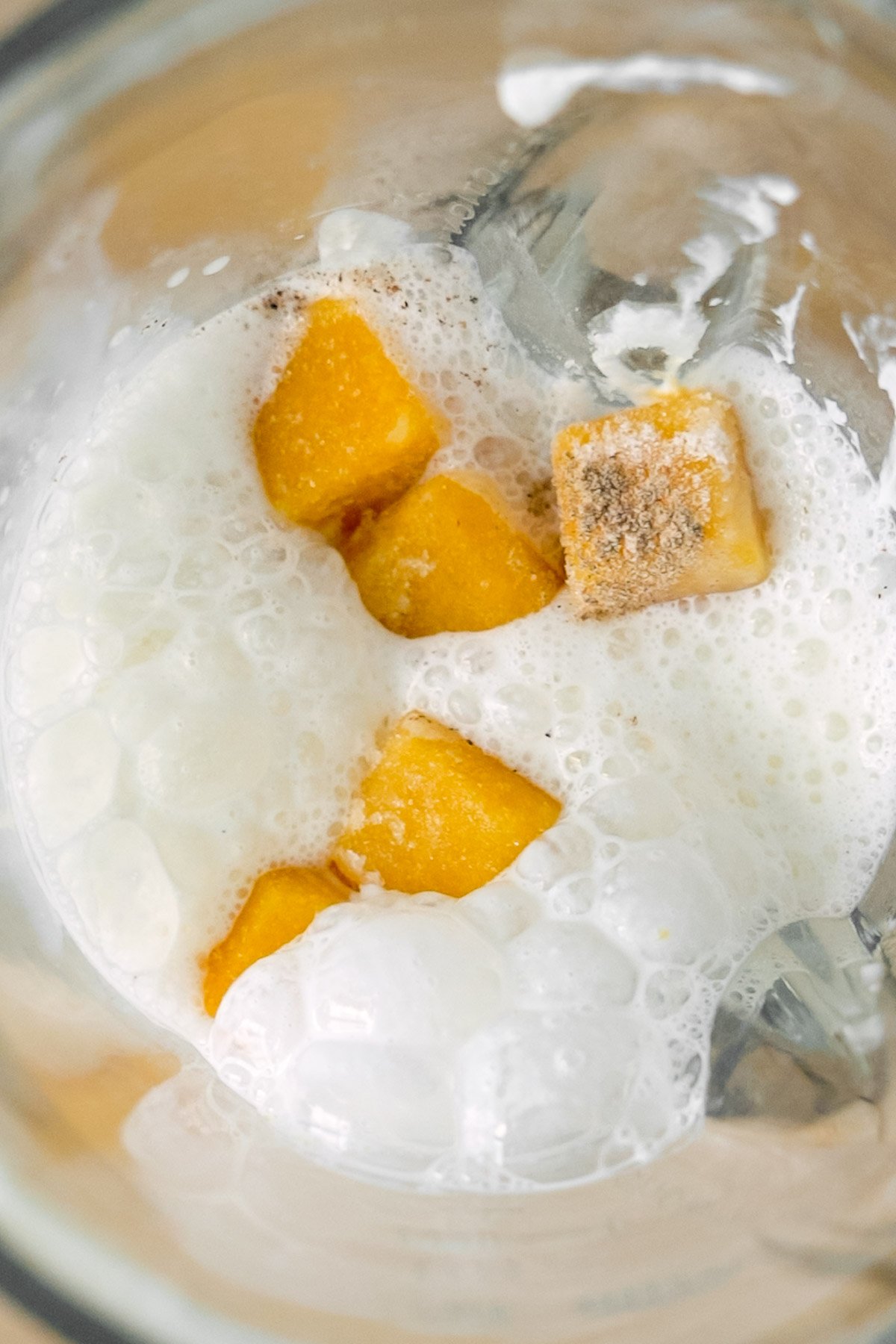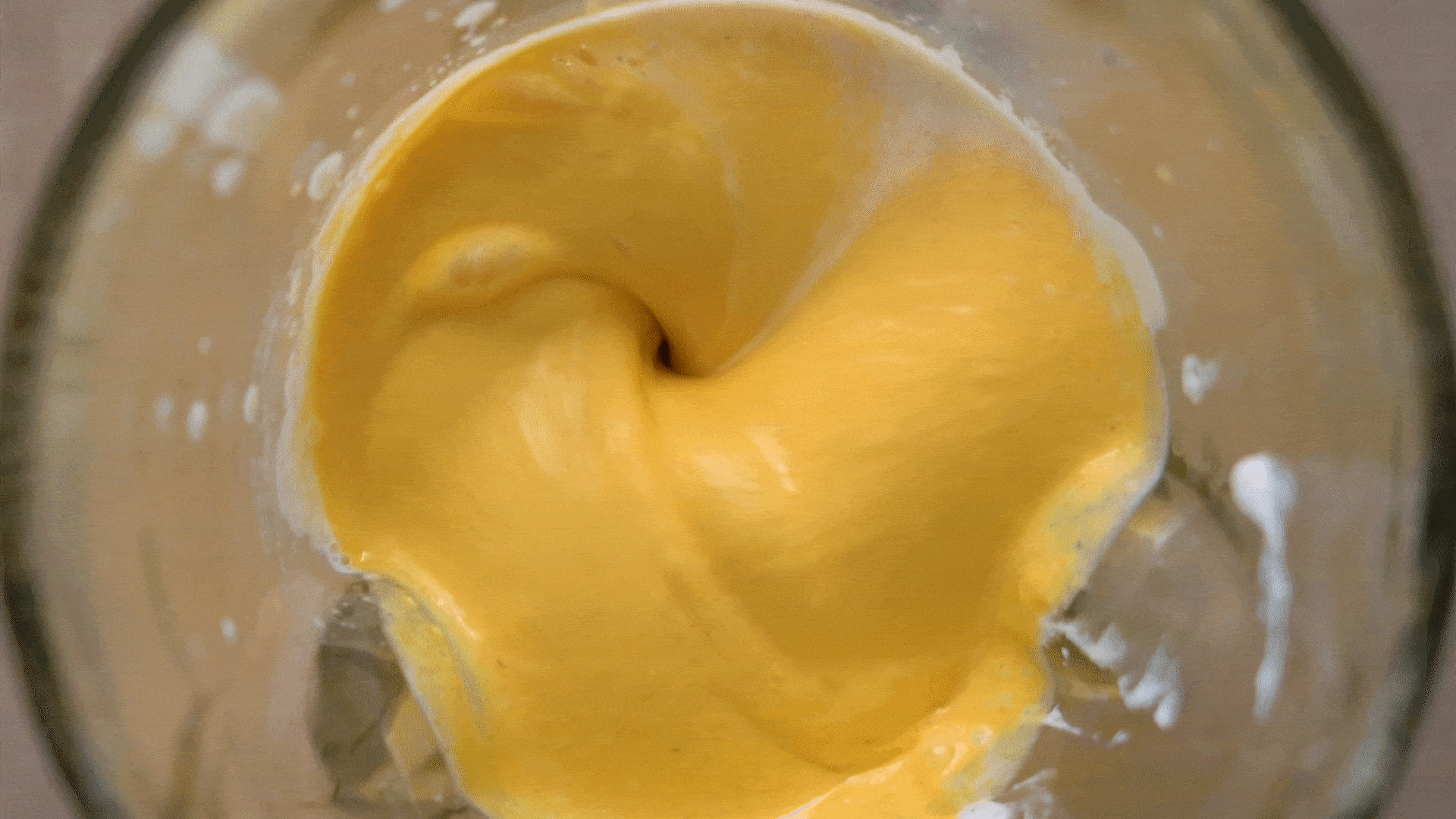 Add the mango to the blender. The mango can be canned pulp, fresh mango, or frozen chunks. Add the yogurt, milk, sugar, and cardamom and blend until smooth. I recommend a Vitamix.
The consistency should be creamy and thicker than regular fruit smoothies. If you scoop it with a spoon, it should still pour as a steady stream so that you could still drink it through a straw but it should be really thick. Adjust the consistency by adding more milk to thin it out or ice cubes to thicken it.
Pour the lassi into tall serving glasses. Keep it chilled until it's ready to serve.
Garnish with saffron and chopped pistachios or almonds.
Expert Tips
As an avid lassi drinker over the past few decades, here are my recommendations:
Use sweet ripe mangos for the best taste, preferably alphonso or kesar mangoes in canned pulp form if fresh are not available
Freshly ground cardamom gives the best aroma and flavor enhancement
Use dahi if possible, otherwise use full fat plain yogurt
Whole milk gives the best taste and consistency
How to Serve
Mango Lassis are supposed to be a cooling drink - whether it's hot in the summer or battling spicy food. The point is, it should be chilled when served but we don't use ice in this recipe.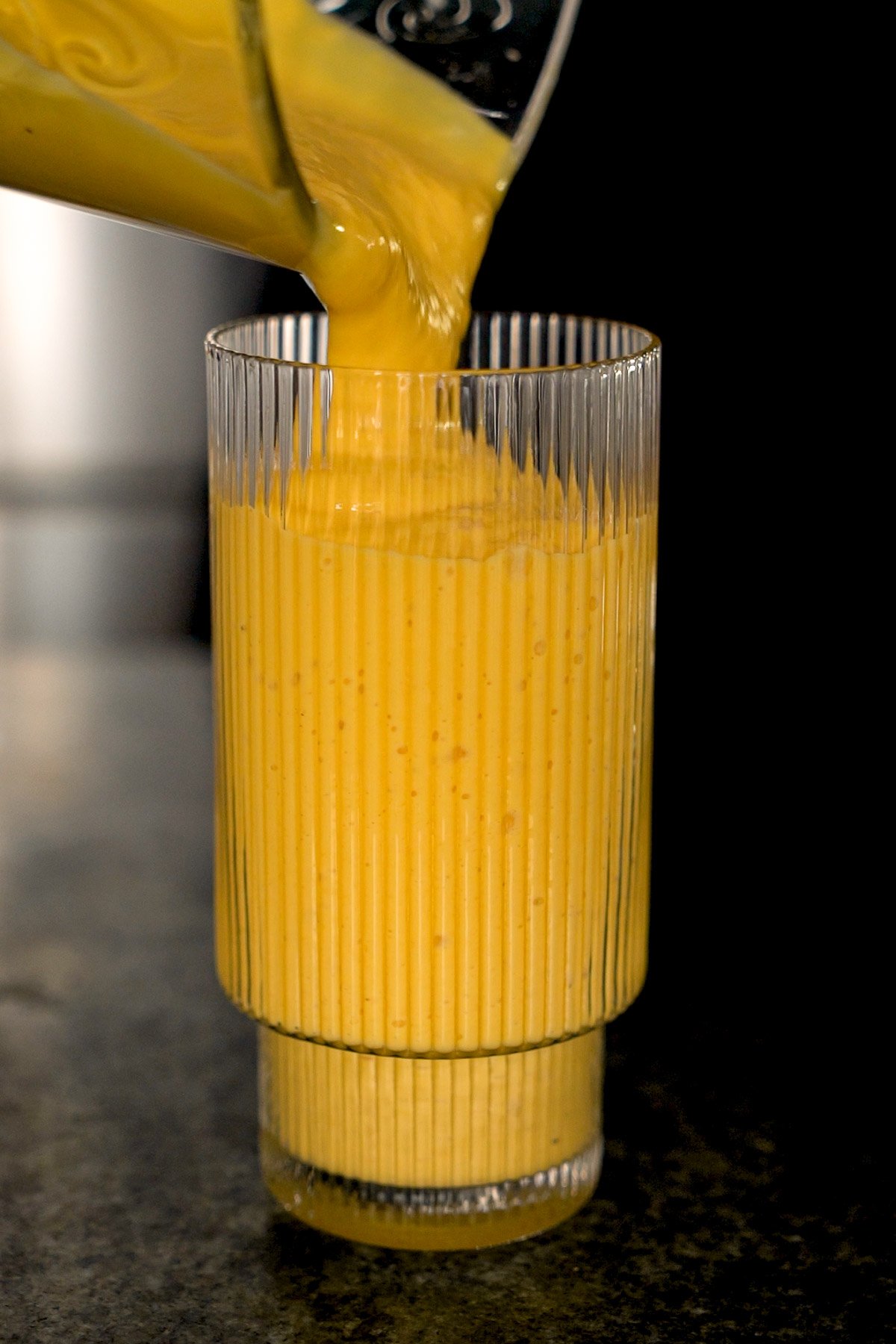 I like to keep my alphonso mango pulp in the fridge before I plan on making lassi. That way the lassi is cold when it's blended with the chilled yogurt and milk as well, no ice necessary.
You can also keep the serving glasses in the fridge or even chill the lassi in the fridge before serving it. I find that ice cubes dilute the lassi too much when it's supposed to be rich, thick, and luscious.
Serve it with this Peanut Chaat appetizer and Veggie Paneer Masala Cheesesteaks. Or it goes well with spicy foods like Butter Chicken and Chicken 65.
Frequently Asked Questions
Can I use Greek yogurt to make lassis?
Yes, use the same amount of plain Greek yogurt, preferably with some fat content, instead of dahi. Use milk to adjust the thickness.
Can I make a mango lassi vegan?
Absolutely! I recommend coconut yogurt and almond or cashew milk as alternatives.
Do I have to use yogurt?
Yes, lassi requires yogurt. It's a yogurt-based drink. If you omit the yogurt, you're making a mango smoothie.
What's the best mango to use?
Use alphonso or kesar mangoes while they're in peak season. This is not easily accessible outside India, so I recommend using the canned pulp that you can find at Indian stores or on Amazon. It's better than using other types of fresh mangoes. Otherwise, I recommend fully ripe champagne mangoes or non-fibrous pulpy sweet mangoes.
Why isn't the lassi bright yellow-orange?
If you didn't use alphonso mangoes, it's less likely you'll get the bright orange-colored lassi. You can use food coloring or bloomed saffron to achieve the color.
What are some other spices I can add?
I recommend bloomed saffron, rosewater, or a bit of freshly cracked black pepepr. I've seen some recipes say cinnamon, which my mother cried "DEAR GOD NOT IN LASSI! :("
Can I make this ahead?
Add all the ingredients to a blender and run it until it's smooth. Adjust for consistency.
Store the lassi in a large covered pitcher in the fridge for up to a day.
How do I make large batches?
Use the recipe card to increase the serving size. Add all the ingredients to a blender, and blend until smooth. You may have to do several batches depending on the amount of lassis you'd like to make.
Transfer the lassi to large pitchers with lids. Serve in tall glasses with ice.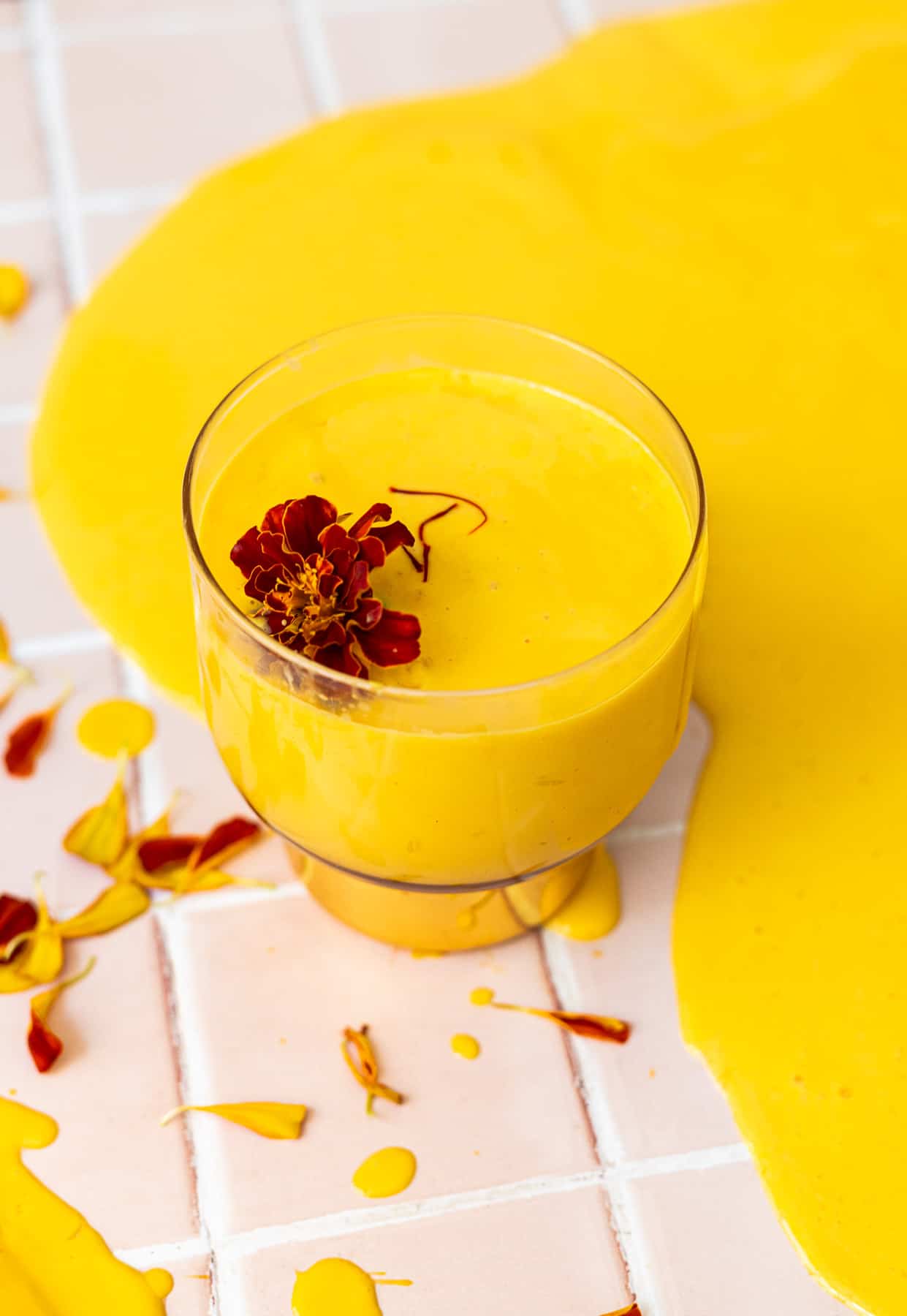 More Indian Drink Recipes to try
Recipe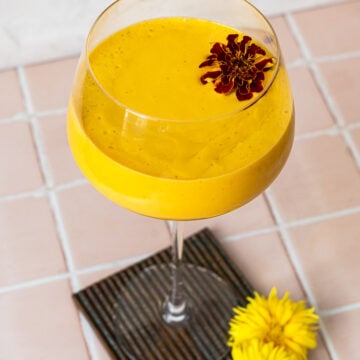 Mango Lassi
Just in time for the summer! This authentic, restaurant style Mango Lassi is incredibly easy to make at home with just four ingredients.
Print
Pin
Rate
Instructions
Add the mango pulp, yogurt, milk, sugar, and cardamom powder to a blender. Blend until smooth, about 3 minutes.

Pour into a glass. Garnish with a few strands of saffron. Serve chilled.
Notes
If the mango puree is canned, it most likely already has added sugar so I would omit the 2 teaspoons of sugar if it does.
Use 1 cup of fresh diced mango instead of puree.
Canned alphonso mango pulp is better than using fresh mangoes.
Nutrition
Serving:
1
serving
|
Calories:
207
kcal
|
Carbohydrates:
32
g
|
Protein:
7
g
|
Fat:
6
g
|
Saturated Fat:
4
g
|
Cholesterol:
22
mg
|
Sodium:
83
mg
|
Potassium:
496
mg
|
Fiber:
2
g
|
Sugar:
30
g
|
Vitamin A:
1597
IU
|
Vitamin C:
47
mg
|
Calcium:
234
mg
|
Iron:
1
mg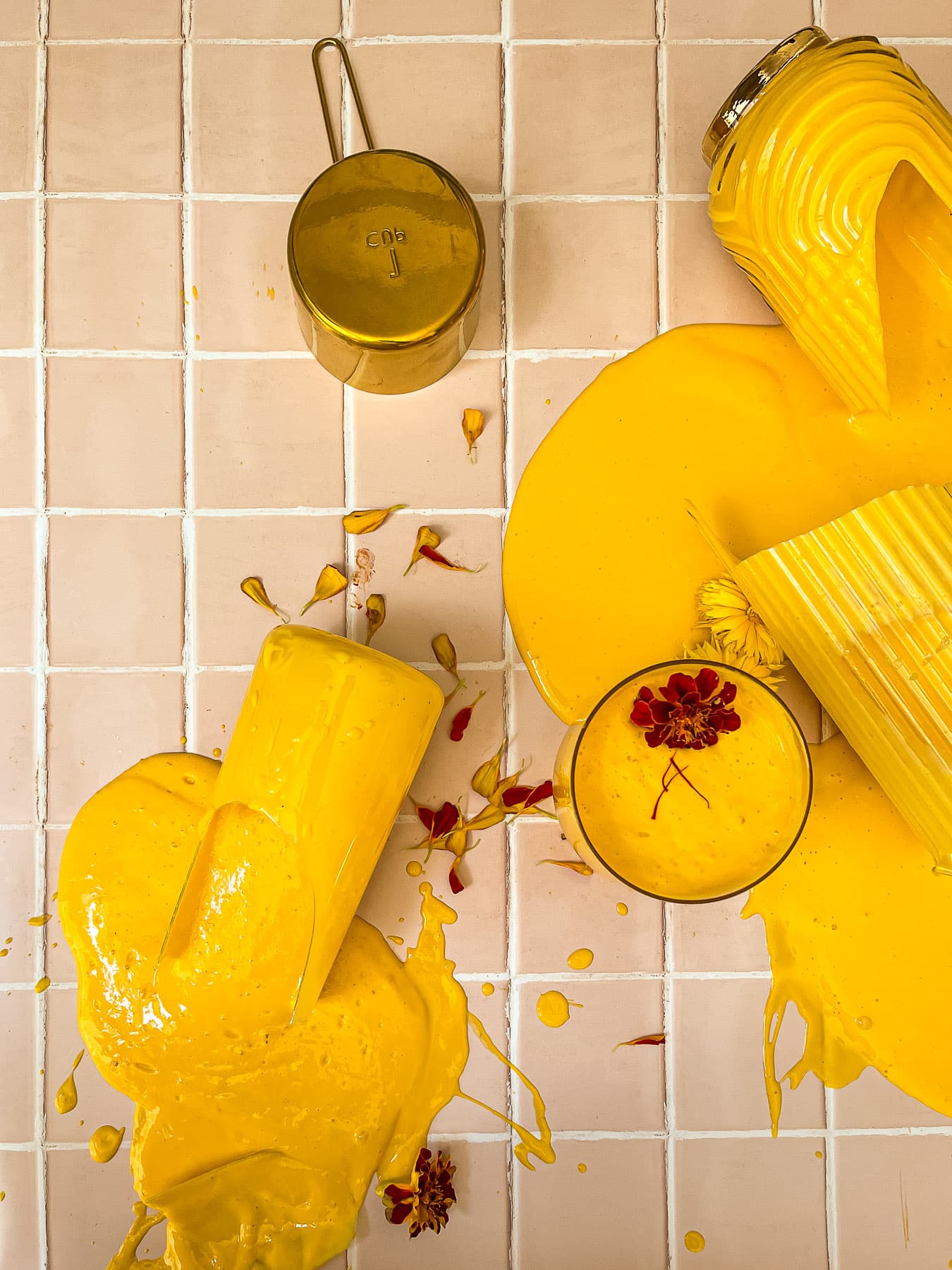 Here's a tragic behind-the-scenes of when I was taking photos of the mango lassi and the backdrop fell into the scene... causing a broken glass and pitcher and a headache of a mess LOL! Happy drinking!